I recently spoke to Eliza, the woman behind Home of Juniper, a lovely online shop for conscientious and carefully curated gift ideas and products for the home. It was interesting to find out what inspired her to launch her own business and how it brings positivity and joy to her life. Eliza makes sure that the items sold on her website are made by ethical and fair-trade artisans – a lot of the goods are exclusively designed and not available anywhere else. Read the interview below to get to know the inspiring femmepreneur and Home of Juniper better.
Tell us a little bit about you
I run Home of Juniper. I love family, friends, food, home and travel. These things all interlink through Home of Juniper. Some consciously and some less so. I studied Art History at University and suppose that, in part, explains my love of interiors, and admiration for creative designers and makers. I also love people. I adore people watching. And this is partly why I love retail, you get to meet and talk to such a range of people. Something you wouldn't get to do in a lot of jobs.
When did you decide to establish Home of Juniper and why?
Running my own business has been a dream for a long time. It was one of those dreams you can either keep as a dream or decide to jump in. I finally jumped in in September last year - though I was a little bit of a toe-dipper.
I love home comforts. And I love gift giving. I always have. I wanted a brand that celebrated these things, and the love and positivity around them. People make a house a home with decorations and soft furnishing- make their space unique. And they spread positivity with giving gifts. They don't have to be extravagant, just to show you care.
But it is nice to know that the things you buy to spread positivity in your own life and those you care about, also spread positivity in the lives of the people who make them. This is why we work with ethical and fair trade makers in the UK and further afield. To make sure the positivity goes further.
What could one expect to find on your website?
We have a unique range of home and gift products. Many designed by us, or exclusively for us. All with lovely individual stories.
Amongst other things, we have gift sets which are carefully curated and made in-house. Ethically sourced candles and diffusers, natural and perfect for delicately scenting your home with. Soft furnishings, hanging signs and plaques to decorate your home with. Jewellery, to decorate yourself with. Useful garden products, including bird feeders made from recycled plant pots. Kitchenware made from sustainably sourced wood, which is also affordable and useful. And currently an increasing amount of Christmas for the festive season.
We also have a blog which is updated at least once a week with interesting ideas and interviews of people to browse through.
What makes your shop unique?
The range of products and the ethos behind the brand make it unique. Furthermore many of the pieces on the site are designed by us, and therefore only available from us.
We have a very collaborative mindset - one of my favourite aspects of the brand so far has been working with people either by interviewing them for our blog or selling their pieces. So the website is not just about buying items, it is about finding out about makers and designers. Finding out more about ethical buying. And finding inspiration.
We also work with a bumblebee charity, so a percentage of money from any bee products sold goes to this charity to help their great work.
Where do you source your products from?
We source our products from a range of places and people. There are too many to mention here, but we do run a blog which introduces many of the makers.
I love working with individual designers and family businesses. All of our candles and skincare are made for us by two family run businesses. Our wood bakeware is made by families across Europe, including a lovely family in Wales - where a son and daughter-in-law work with his parents as the company moves to the next generation. Made from sustainably sourced wood.
We have beautiful ceramics handmade near Melton Mowbray by the lovely Lynn Fox. The lovely Helen compiles our wildflower seeds for us and makes the packets. And many more products made by individuals.
In addition, we have some elegant homeware and gifts carefully made by fair trade and ethical groups abroad. There are some stunning fair trade Christmas decorations made fair trade in Nepal and India which have just been released onto the site.
What products would you say are a must-have?
Personally I love anything that is wood or wool. There is something grounding and comforting about these materials. For this time of year blankets are a definite must have. We have gorgeous wool throws made in a family run mill on the Irish coast. Made from lambswool, they are beautifully soft.
Candles are especially nice at this time of year. They are one of our best-sellers, in part because they make lovely affordable gifts. But a lot of people buy them as a treat for themselves or their home. Our newest fragrances are Frosty Days and Winter Nights.
I don't think it is just a practical, warmth thing. I think there is something good for the soul about curling up in a blanket with candlelight
What's next for Home of Juniper?
We are gearing up for Christmas at the moment, so some new things will be coming in the New Year. Coming up for the rest of this year, we have more gorgeous products coming in (something I get very excited about!), more interviews lined up with talented individuals and more information on our website about our makers and designers.
Looking forward the plan is to introduce new brands and designers…
What would be your perfect heiter (cheerful) moment?
Time spent with friends and family… with good home-cooked food, a gin & tonic and lots of laughs.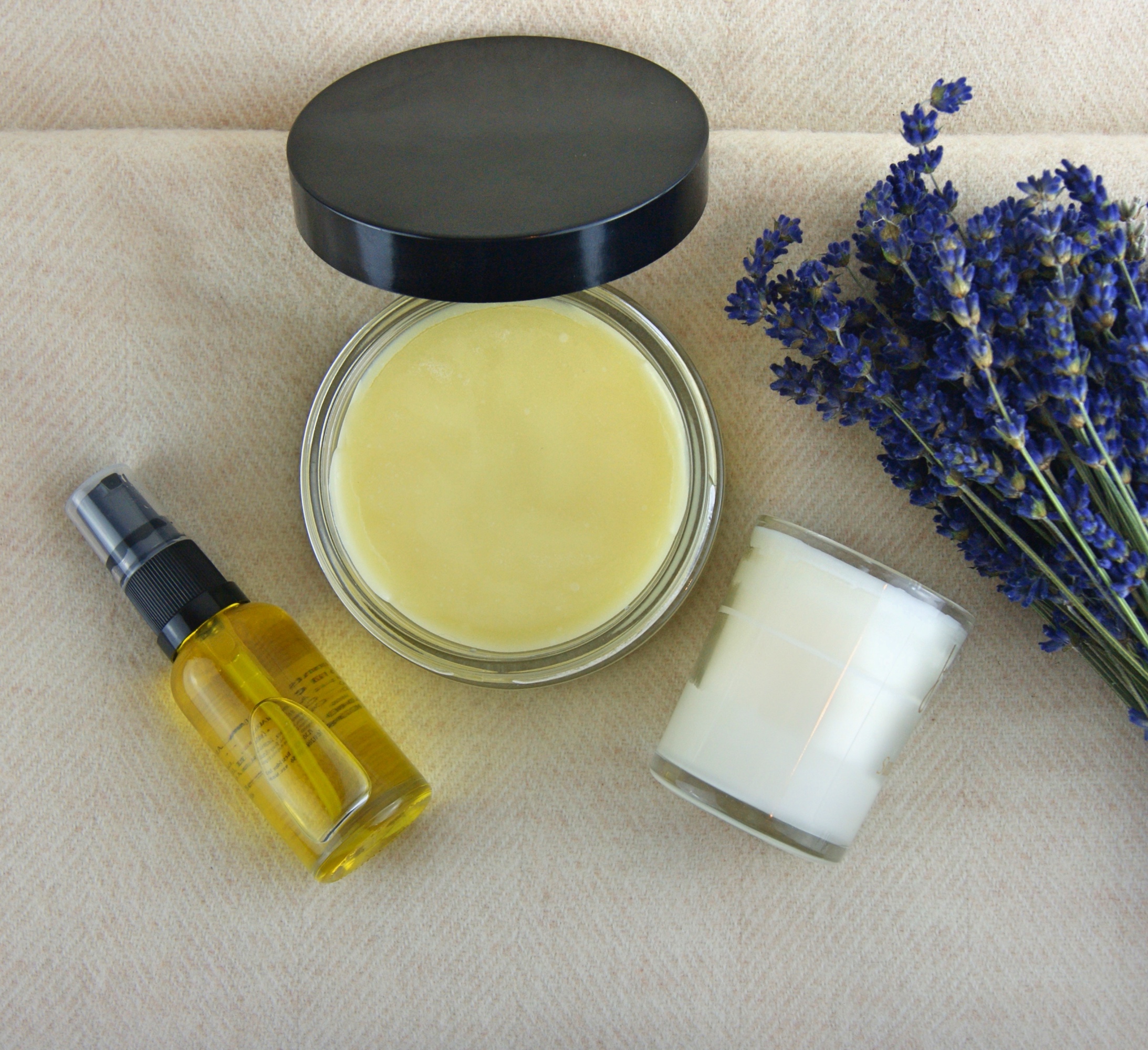 Meeting Eliza was definitely a heiter moment for me. I love her business idea – and the list of Christmas gifts I would like to get from Home of Juniper is getting longer and longer.
Hope you enjoyed the interview as much as I did!
Be heiter,
Katharina